A Conversation with H.E. Majid Saif Al Ghurair, Chairman of the Dubai Chamber of Commerce and Industry
Event Date: September 29, 2017
Event Location: The Metropolitan Club

In an era of increasing pressure on governments to streamline their outlays in public expenditure and create jobs in the private sector for a generation of young citizens, Dubai has used its tradition as a nexus city to invite new business and new ways of capitalizing on the skills of both citizens and expatriates to create growth. Dubai's non-oil GDP speaks to this transformation, which has been underway for some time. What lessons can Dubai offer to its GCC neighbors on harnessing creativity, innovation, and growth? What have the local mechanisms of financial governance revealed about the potential of debt markets? How does Dubai manage competition between state and private entities? And what is the emirate's vision regarding state infrastructure investment?
The U.S.-U.A.E. Business Council, and the Arab Gulf States Institute in Washington, are pleased to co-host  H.E. Majid Al Ghurair, Chairman of the Dubai Chamber of Commerce and Industry for a conversation on these issues and more.
Additional details on how to register and attend the meeting can be found below.
Friday, September 29, 2017
9:00 AM – 11:00 AM
The Metropolitan Club
Red Lounge Room
1700 H Street, NW
Washington, DC 20006
For more information about parking please click here.
For more information about guest protocol please click here.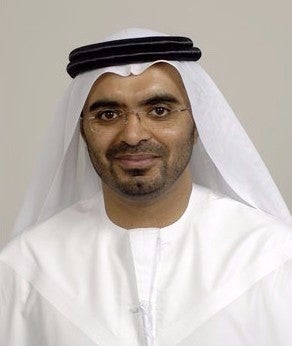 H.E. Majid Saif Al Ghurair serves as chairman of the board for the Dubai Chamber of Commerce and Industry as well as the chief executive officer and director of Al Ghurair Group of Companies, LLC. He also serves as the chairman of SHUAA Capital and Gulf Finance Corp. Additionally, he served as chairman of Drake & Scull International PJSC until September 10, 2017 and as the chairman of IGI Insurance Limited.  Al Ghurair has been a director of NASDAQ Dubai Limited since June 2010 and National Cement Company since 1997. He served as a director of Emaar Properties PJSC, Damas International Limited, Dubai Financial Market, and the National Bank of Ras Al-Khaimah. He was awarded the Business Leader Personality of the Year 2004 in the United Arab Emirates by H.H. Sheikh Mohammed bin Rashid al-Maktoum, UAE vice president and prime minister, and ruler of Dubai. Al Ghurair earned a bachelor's degree in accounting from Al Ain University of Science and Technology.
Back to Events